Mapping configuration
Overview
Mapping is the process of extracting data from a source and loading it to the target.
On this form, you can choose the source and target data types, tables, etc. and then define the mapping rules.
You can make more detailed settings such as pre-processing and post-processing according to the workflow in the detailed setup form.
Configuration
Composition of mapping form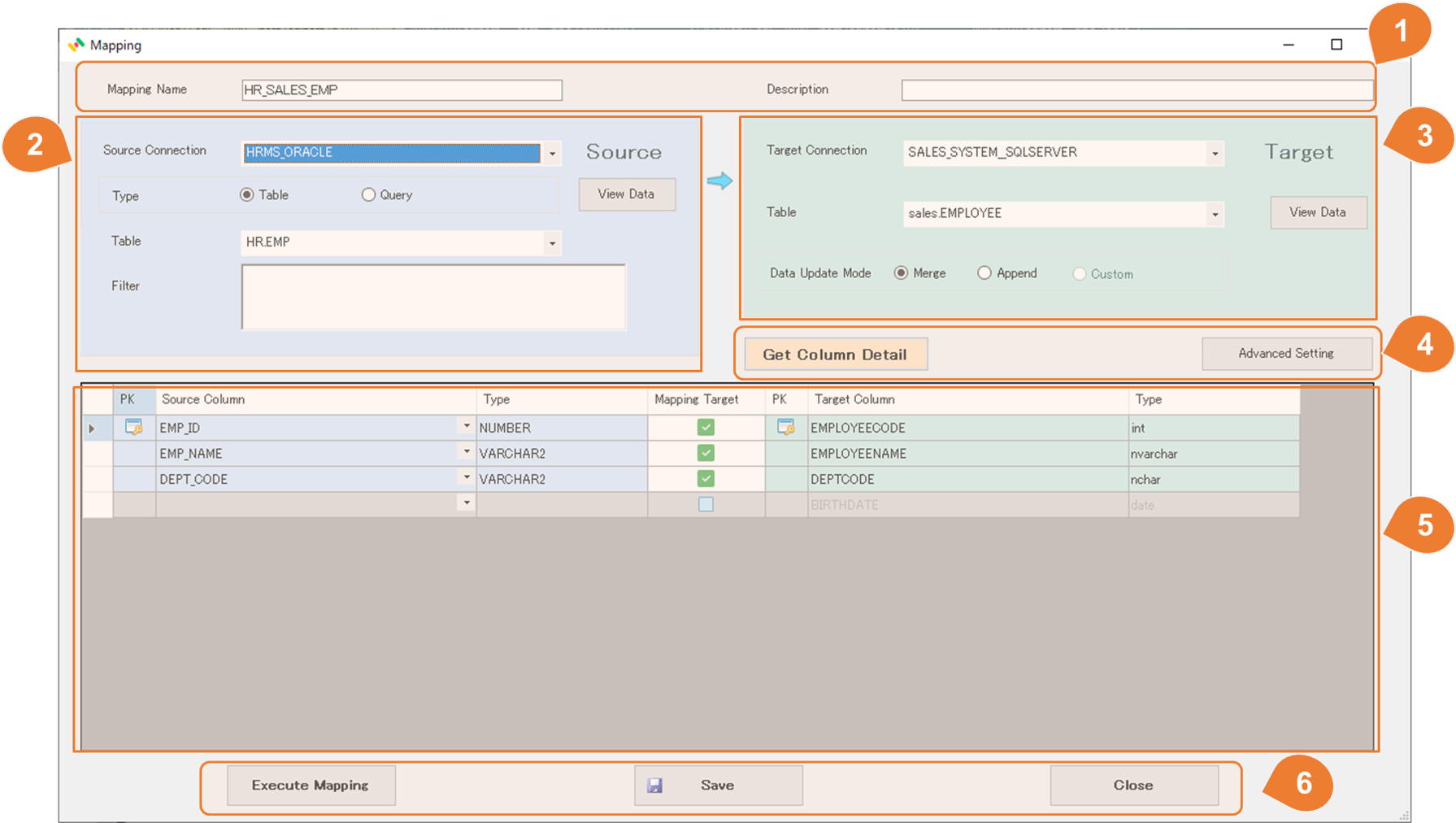 | No | Item | Description |
| --- | --- | --- |
| 1 | Basic information | Basic information such as mapping name, description, etc. |
| 2 | Source data | Set source data connection and detailed data information |
| 3 | Target data | Set the target data connection and detailed data information. |
| 4 | Buttons | |
| 5 | Column mapping configuration | Set column mapping and conversion rules. |
| 6 | Buttons | |