System Setting
Overview
On this form, set the file configuration folder, execution log folder, and agent-related settings.
Configuration
Start up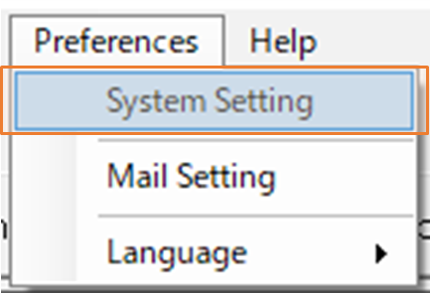 Select the Preference menu and then click System Setting.
System setting form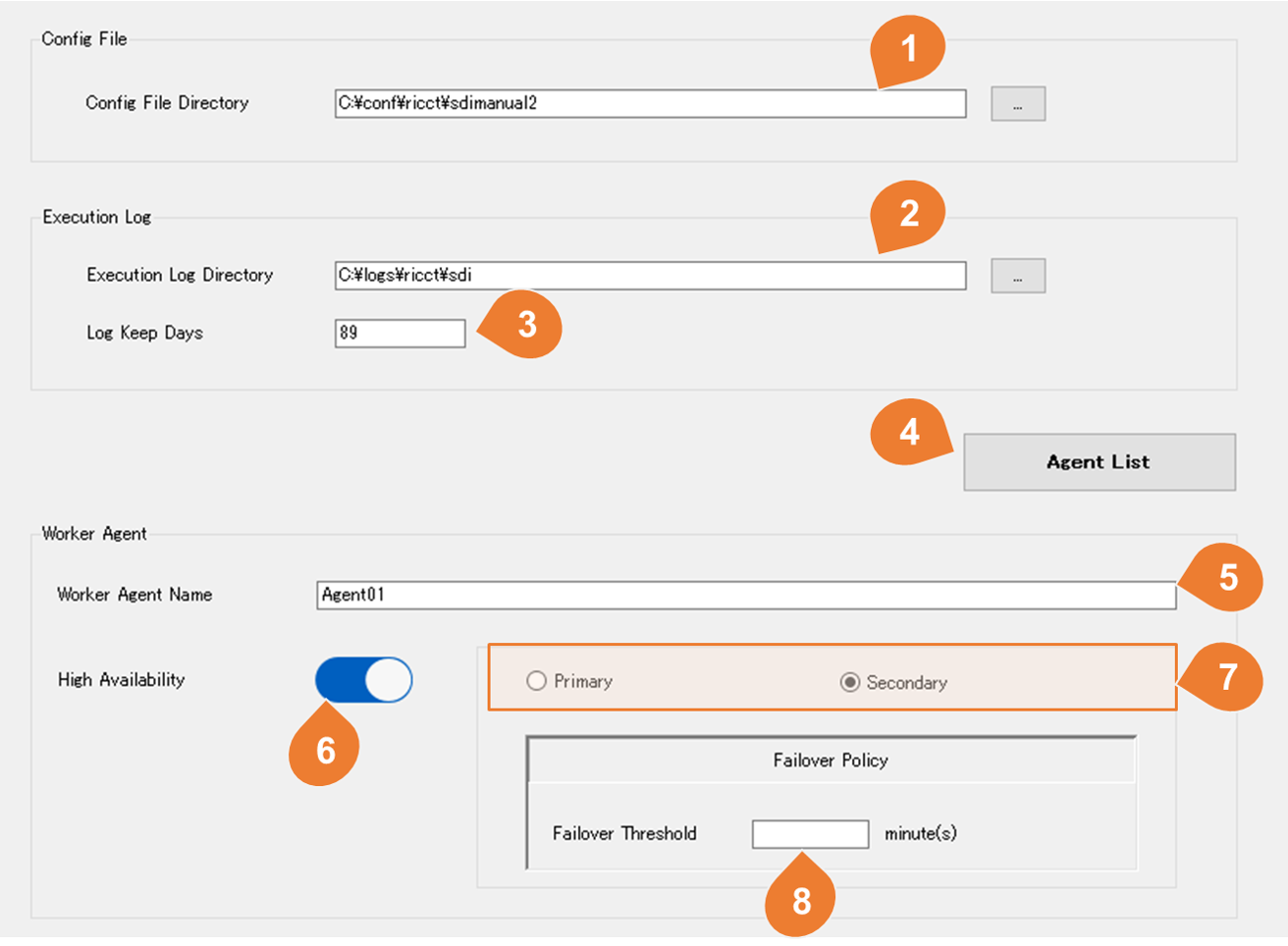 No
Item
Description
1
Configuration file folder
Set the folder to save the setting information such as connection, mapping, and scheduler. For an HA configuration, set the configuration file storage folders for multiple agents in the same location on the shared storage.
2
Execution log folder
Set the directory to save the execution log.
3
Log keep days
Set the number of days to save the execution log.
4
Agent List
Displays a list of currently registered agents. You can delete agents that you no longer need on the list screen.
5
Worker Agent Name
Set the agent name of the currently running server
6
High Availability
- Redundant configuration. Configure the primary and secondary agents.
- Configure a single agent.
7
Primary, secondary
Set agent running on the existing server to primary or secondary.
8
Failover Threshold
During the primary agent health check, if it is not active for more than the set time (in minutes), failover will be done automatically.